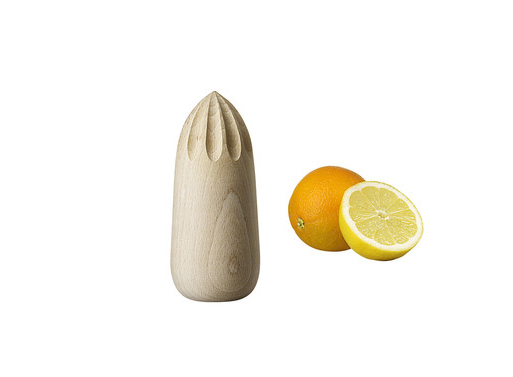 If you don't mind using a little old fashioned elbow grease to produce your morning orange juice, then you'll want to consider the simplicity of this wooden juicer from KiBiSi and Muuto. The Turn Around Juicer stands on its own and fits the palm nicely. Shall I point out that this won't need any updating as years come and go, unlike other electrical juicers? Plus, the juice will taste all the more sweeter knowing you made it yourself (and burned some calories whilst doing so).

Turn Around Juicer
Designer: KiBiSi
Manufactured by: Muuto
Dimensions (in): 5 h
From our archives; originally posted Apr 2, 2014.
Available from
DanishDesignStore
, $40.00.
Tags: Gifts, Gifts $26-$50